Hyundai Santro Xing Emblem High Quality Badge logo / Monogram Set of 6-Pcs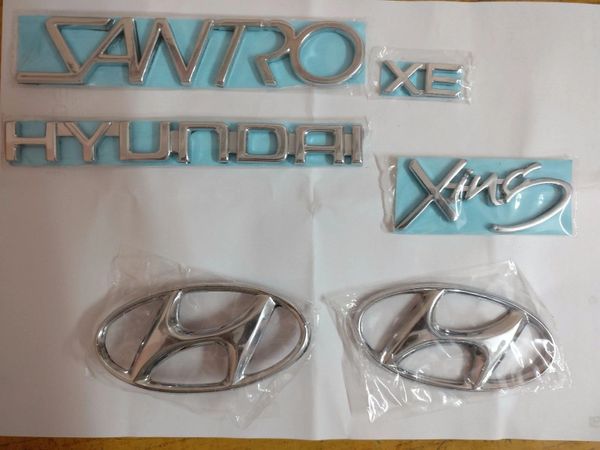 Hyundai Santro Xing Emblem High Quality Badge logo / Monogram Set of 6-Pcs
Pl note 
1.This is not a Genuine / OEM Product but yes best available in the local market. 
2.Its a Plastic material not metal and chromed , there is no warranty of weather / atmosphere effect on chrome. 
3.There is no return possible once ordered so make sure you are ordering right product . 
4.Feel free to call sms or whatsapp on +91-9818141484 or email on info@ultimatedepot.in for any kind of info , you will get instant reply 
5. Part XE XP XS which ever is available we will ship no guarantee which you will get rest parts will remain same .